Restream: How to live stream to multiple platforms at once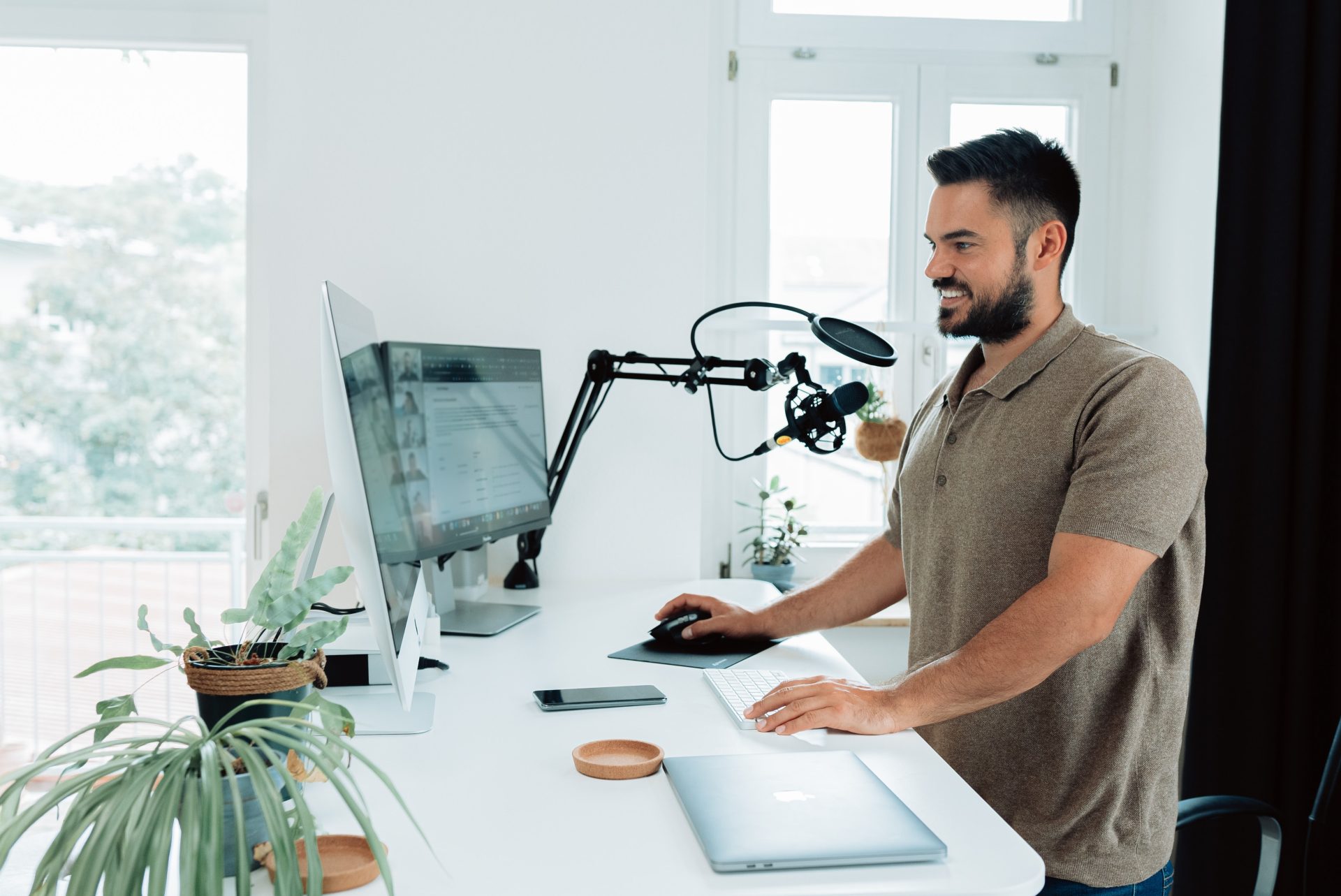 As a Dailymotion partner, you can live stream your content to over thirty social platforms in one go through our partnership with restream.io, the leading multiplatform live streaming solution. Enable and optimize the distribution of your content throughout your channels, maximizing traffic and revenue generated from your live streams.

By 2027, the live streaming market is expected to reach USD 247.27 billion, registering a compound annual growth rate (CAGR) of 28.1%.* With the accelerating popularity of live streaming, broadcasting to a single platform is no longer enough. Instead of debating which live streaming platform to select, Dailymotion offers a solution that enables you to stream to multiple sites simultaneously.
*Source: Global Live Streaming Market||Industry Analysis Insights, Future Growth, New Trends, and Forecast-2027
One of the main advantages of multistreaming is the amount of time, effort, and energy you can save. Rather than focusing on a single network or setting up the technology to publish separate streams on different networks, Dailymotion's direct integration with restream.io enables you to simulcast and achieve better results without significant time or monetary investments.
Adding multiple platforms will lead more people to view and engage with your content, increasing your revenue streams. Our integrated solution is ideal for Publishers seeking to maximize the traffic and revenue of their live streams most efficiently and cost-effectively.
Through restream.io's broad network of 30+ social platforms, you can maximize your reach and boost traffic on your site. You can take advantage of the particular characteristics and users of the platforms (both emerging and established), whether Facebook's analytics and local reach or LinkedIn's professional audience.
Restream's Features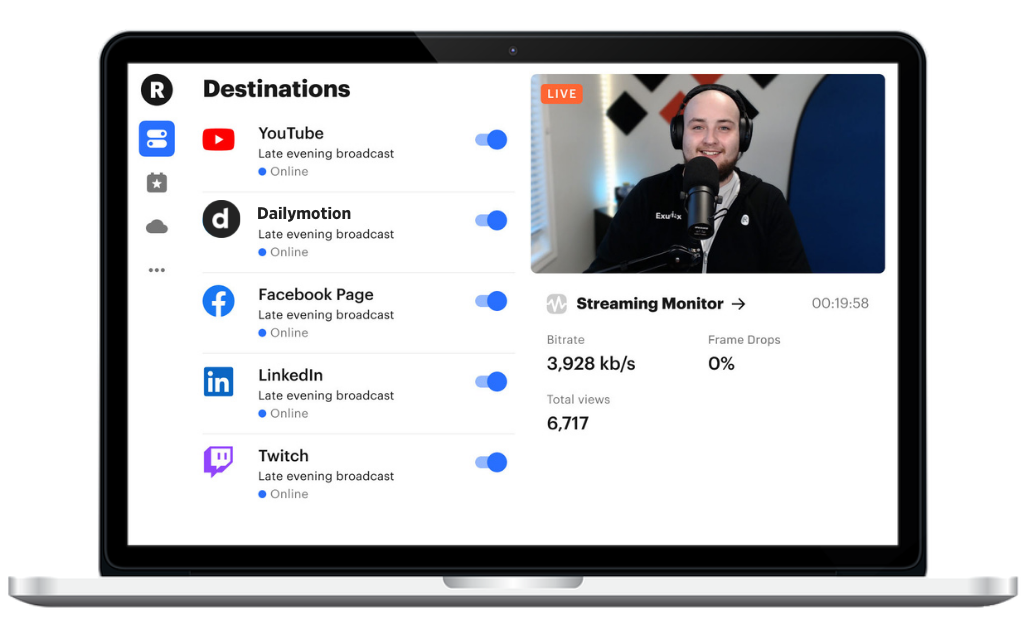 Live stream with ease
Easily stream to multiple platforms without worrying about upgrading your bandwidth or device capacity. Back up your streams with Restream's fail-safe Fallback tool that lets you switch between your primary and secondary streams without interrupting the user experience. Reach global viewers and reliably stream to any platform outside your region using Streaming Amplifier. Simplify your process by managing and updating metadata of all your live streams in one location.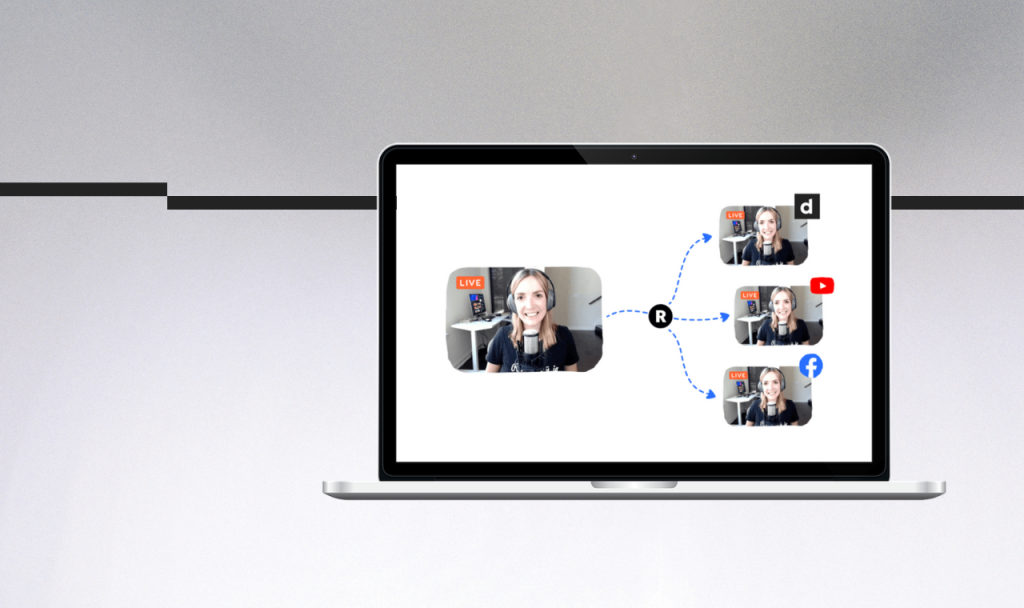 Engage viewers with multi chat
Restream Chat is a live video tool that combines your chats across all your streaming platforms in a centralized chat hub. Read and reply to messages from multiple streaming platforms in a single chat window, with an icon showing which platform each message is sent from. To help your viewers connect with each other, display a chat box overlay on your stream, allowing users from different platforms to chat through the relay bot.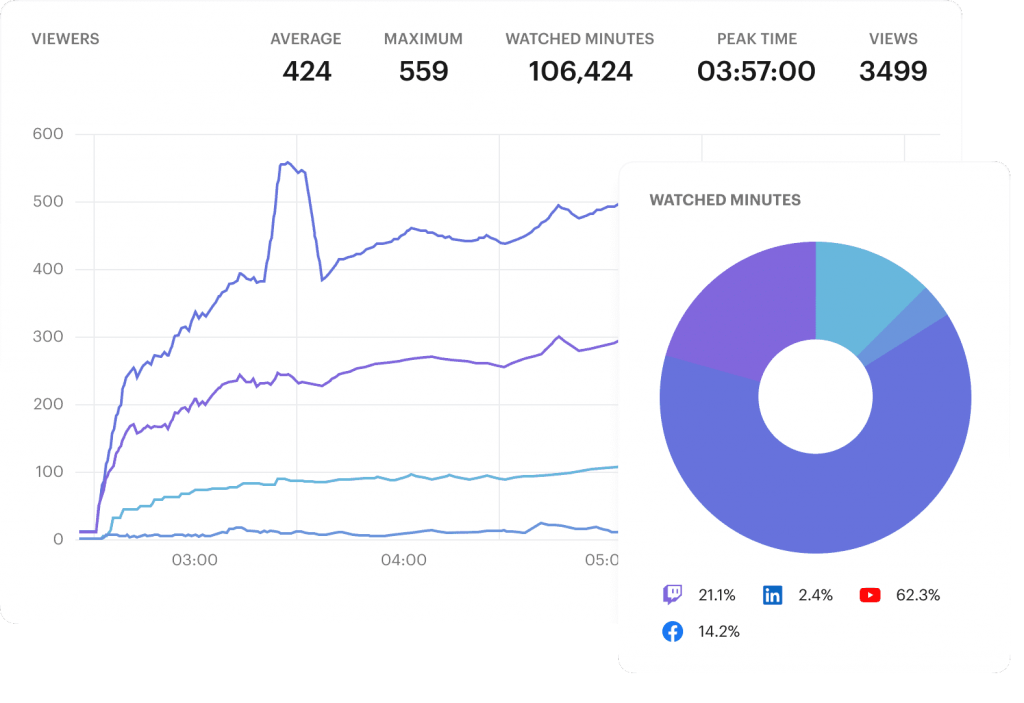 Measure your success
Optimize your streaming performance with Restream Analytics and get monthly reports on your progress and achievements. You can identify your most successful live streams and the most-watched parts of them. From displaying time spent streaming to identifying peak activity, Restream Analytics will help you gain actionable insights into how your content resonates with your audience. The Restream Monitor can help you track your current bitrate, keyframe interval, frames per second, dropped frames, video resolution, and video and audio codec, while the Restream Chat Analytics help you gain more context on reach and user engagement.
4 Simple Steps to Simulcast
Take a look at four easy steps to directly integrate restream.io with Dailymotion. You can also visit Restream's step-by-step guide for further details.
Create a Dailymotion account and obtain a verified badge to unlock the live stream feature. You can follow the link to apply for verification.
Connect Dailymotion and grant integration permission to Restream by selecting "Dailymotion" from the Channels list.
Visit restream.io and create your account.
Live stream from Restream on Dailymotion and other platforms.
Learn more about our offers