How to select the best online video player for Publishers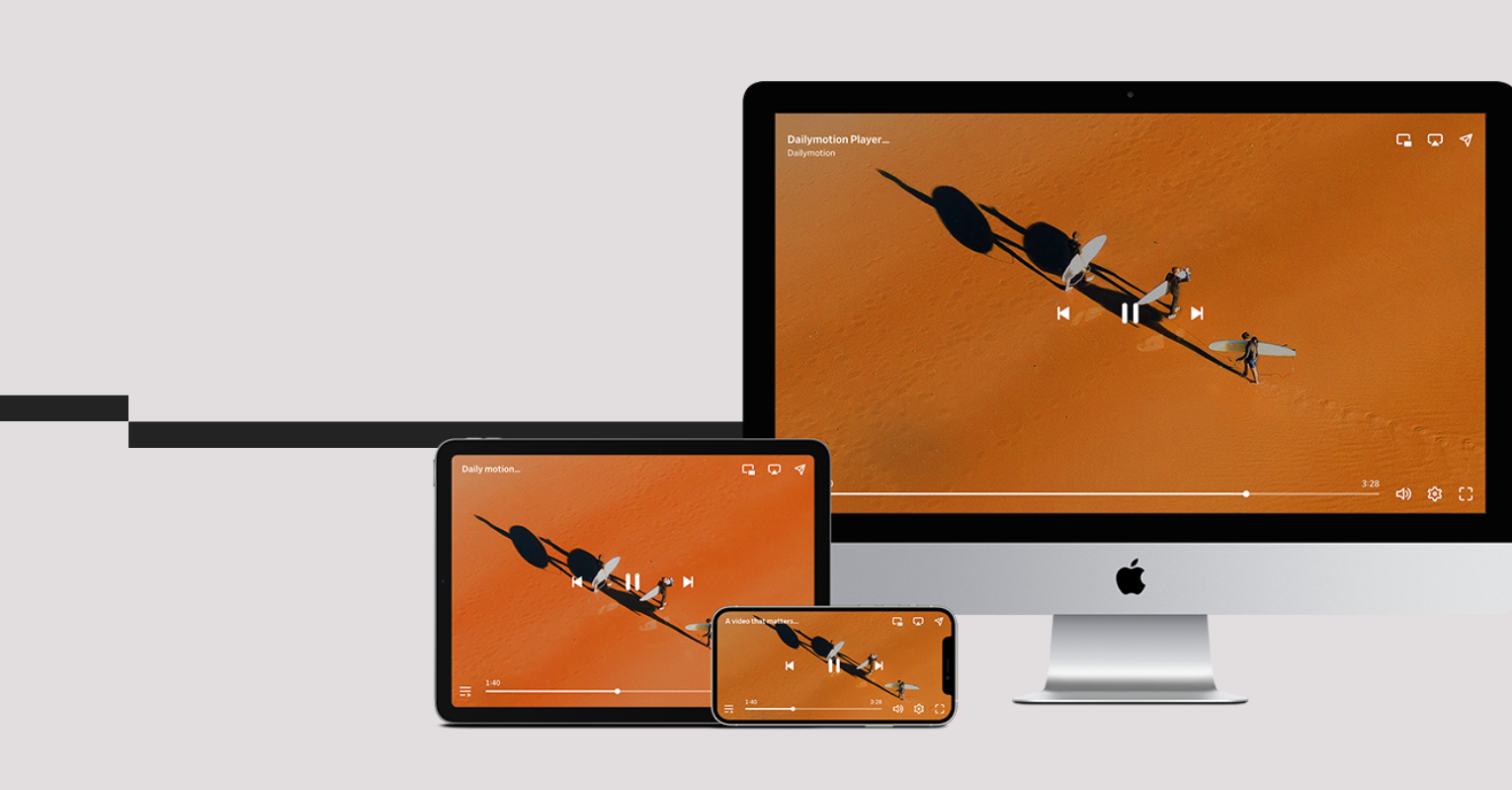 Online video is the key format in digital publishing. With 54% of online users preferring video to consume content over any other format*, it's clear that traditional media consumption has shifted to more diversified formats. To keep up with this change in user behavior, Publishers need to deliver their content and enrich their pages with multiple content formats that grab attention. 
*Source: HubSpot Content Trends Survey, Q3 2017 
The shift towards online video over other assets brought new technical challenges for media companies. Building video infrastructure from scratch requires high costs and resources. Publishers are likely to find themselves in a position of selecting video technology while not knowing exactly what these solutions are capable of.  
Pick a video player tailored to publishing 
While most of video player solutions are built for general audiences, only a few among them are designed with a specific industry in mind. Picking a video player that is created specifically for Publishers means that the solution provider will better understand the specific pain points that Publishers face and the video player features will be adapted to solve them. For media brands, that means finding a video player that can not only deliver big amounts of content seamlessly but also, offers good monetization capabilities. 
Here are 5 key points to look for when selecting the perfect video player solution: 
1. Video Ads Monetization 
Most video players are subscription-based, which can present a risk for Publishers since they might need to pay upfront before building enough audiences to generate video revenues. Even big Publishers who have a sizable audience will have to invest significant incremental costs to maintain their growing audience.   
On the other hand, there are video player technologies based on a revenue-sharing business model. Publishers can pay as much as they earn from their video content. This means they have time to grow their audiences and video revenues gradually over time, without any additional expenses. With this model, Publishers can count on their video solution to support their efforts to grow their audiences and increase revenues, as it will be mutually beneficial for both parties. 
2. Video Player Customization
Some video solutions offer ways to customize the video player's design and behavior to create the best user experience for viewers and reflect your brand identity. Publishers with well-established brands might want to integrate a video player that will reflect their colors, themes, and logo to deliver brand consistency. 
Apart from brand customization, some video player technologies also offer behavior customizations such as Picture-in-Picture (floating player), Autoplay, and scroll-to-play. These kinds of customizations will adapt the behavior of the video player to the behavior of the users, ensuring that each page will be optimized and will generate the most engaging user experience.  
3. Live Streaming 
Live streaming is essential for Publishers, especially when it comes to news broadcasts or live events. Although most video solutions support live streaming, basic features are often not enough for longer live streams to a sizable worldwide audience. Even if there are advanced options, the cost is incremental as it might increase depending on the length of live recording or the number of live concurrent viewers.   
That's why it's important to adopt a solution that offers a full set of features for live streaming, with unlimited live streams, for unlimited live concurrent viewers, an option to transform live streams to VOD auto-recording for later viewing, and a dedicated support team to help manage the live streams. This will reduce any potential risks and save incremental costs, in turn ensuring more revenues.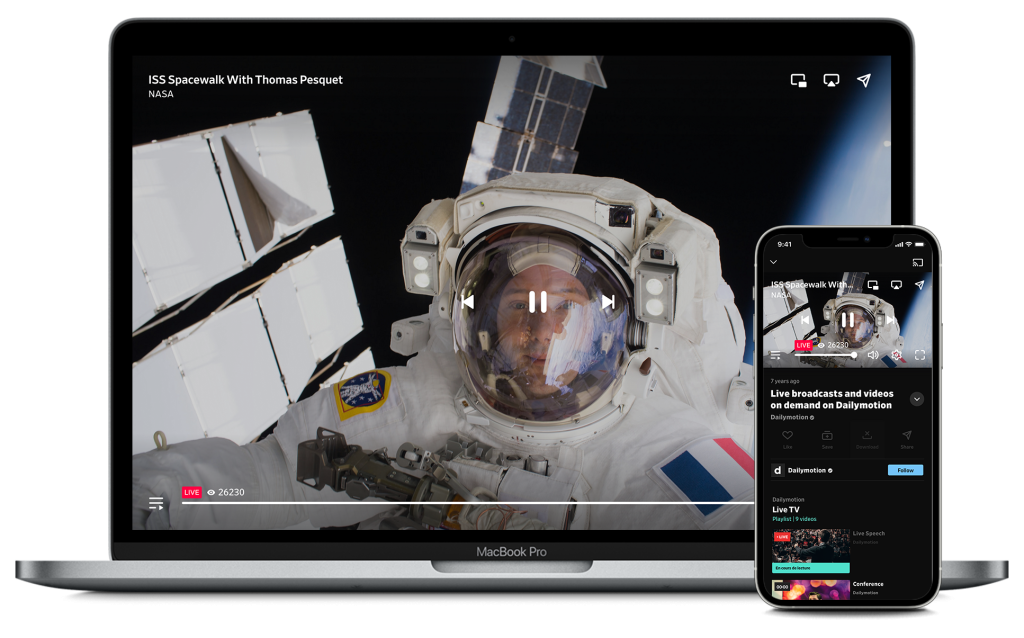 4. Performance Analytics 
When looking for a video player, it's important to pick one that gives a deep look into the video performance to help you understand your audience and their watching habits. An intuitive and easy-to-use dashboard to understand the monetization and audience data on both VOD and live content is a must-have to help optimize the performance of the video content.  
To help Publishers dig even deeper, some video solutions come with a reporting API that enables an easy way to build custom reports and filter through the most important data.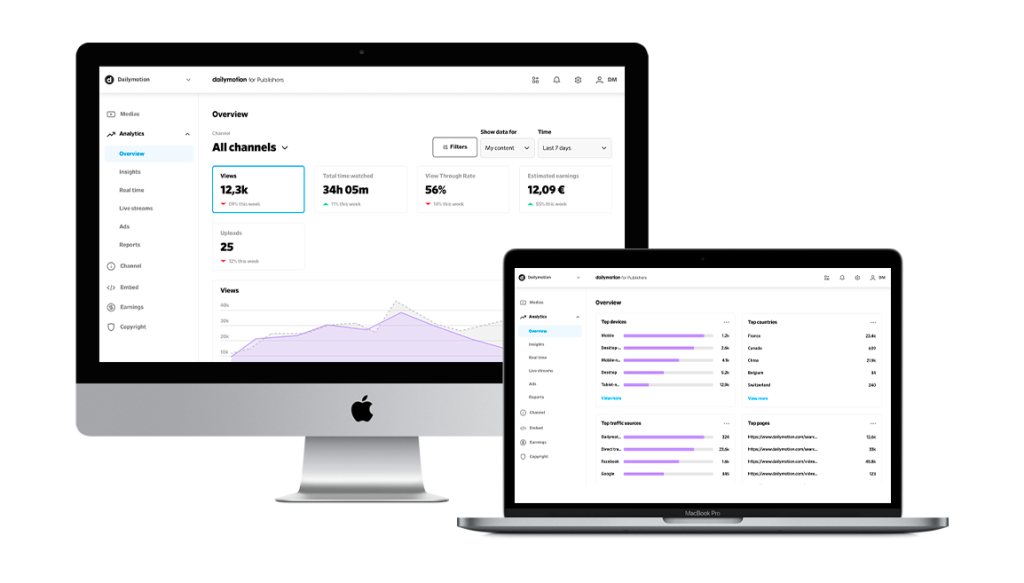 5. Technical Support 
Video player integration can be painful when your team is not familiar with all the tech stacks. From integrating the video player, migrating the content, and setting up its customizations and monetization settings, onboarding a new solution can take a lot of work. For Publishers, the focus should be on content production rather than technical integration. Some video solutions offer access to a dedicated support team to help with the integration and monetization set-up and to make sure that the video content is delivered seamlessly.   
---
More than 2000 professional Publishers use the Dailymotion Player to stream their video content to audiences across the world. With our revenue-sharing business model, we ensure that Publishers can maximize their video ads revenues while hosting and broadcasting their video content. As part of Vivendi, the largest French media group, we have over a decade worth of experience in the media industry. The Dailymotion video Player is designed with Publishers in mind to offer full customization, unlimited live streaming, advanced performance analytics, and a dedicated Support team to ensure our partners can deliver the best watching experience to their audiences.   
Want to learn more about Dailymotion?
You can speak to our content manager to get a free consultation.