Effortless integration of the Dailymotion Player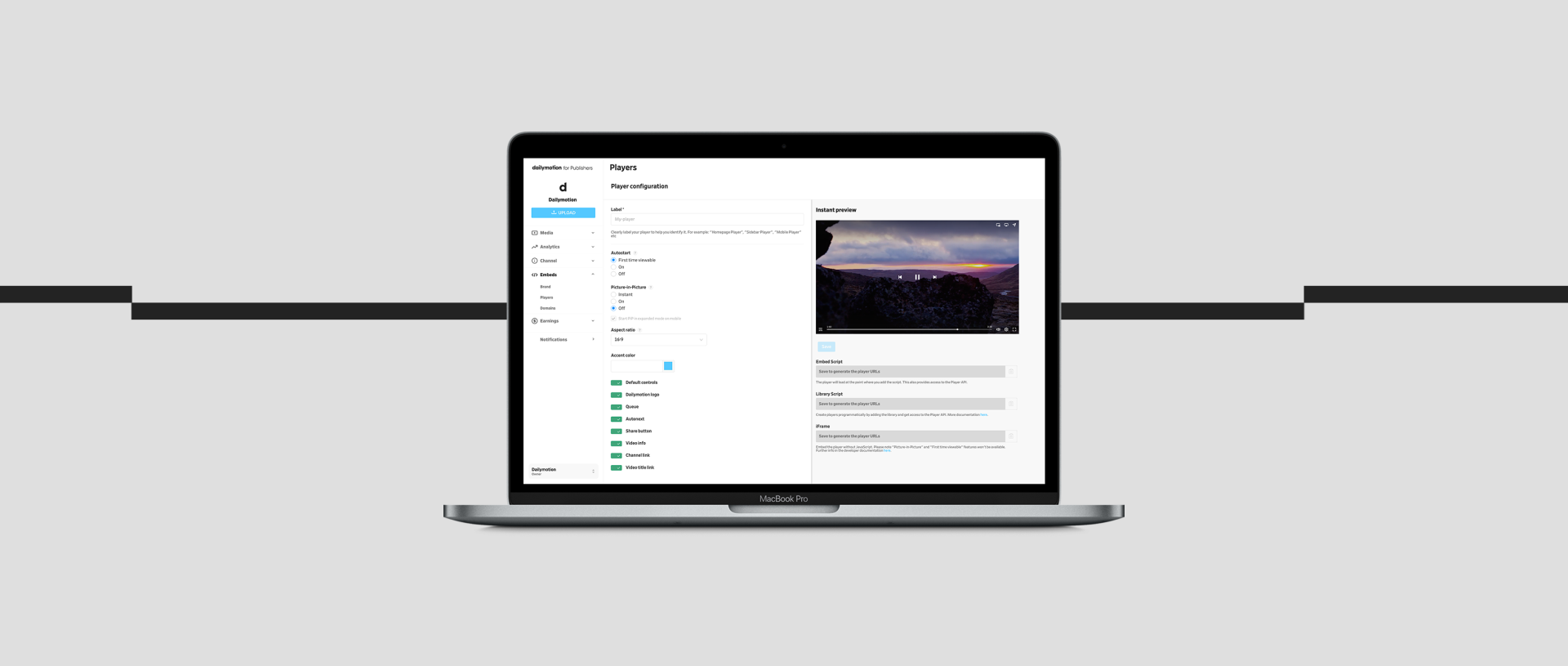 Save your time and resources with the Dailymotion Player and easily integrate the out-of-the-box Player solution and its robust features on your properties in a single step, opening new monetization opportunities.
Technical integration made easy
Single script integration with full access to our APIs
Integrate the Player with a single script through our lightweight JavaScript library with full access to our APIs. Take advantage of the iframe embeds and our lightweight SDKs and easily set up the Player on every device.
A dedicated Support Team on stand by
A dedicated API Support Team of developers is here to lend their expertise and offer support with any integration difficulties that you might encounter.
Easily set up and manage the Dailymotion Player through the Backoffice, where you can configure and customize the Player through a user-friendly interface.
Extensive documentation for every feature
You can find documentation and sample code for every aspect of the Player with demos available on Dailymotion's CodePen account.
Enhance performance with the AMP component
A Dailymotion AMP component is available to integrate on AMP websites, making it easier for your audiences to access your video catalog and giving you more opportunities to monetize your video content.
Expand your reach with Facebook Instant Articles
The Dailymotion Player is compatible with Facebook Instant Articles to help you create interactive mobile-friendly articles that bring high engagement and lead to maximized monetization potential.
Learn more about our Player technology