Fewcents: More payments from every Pageview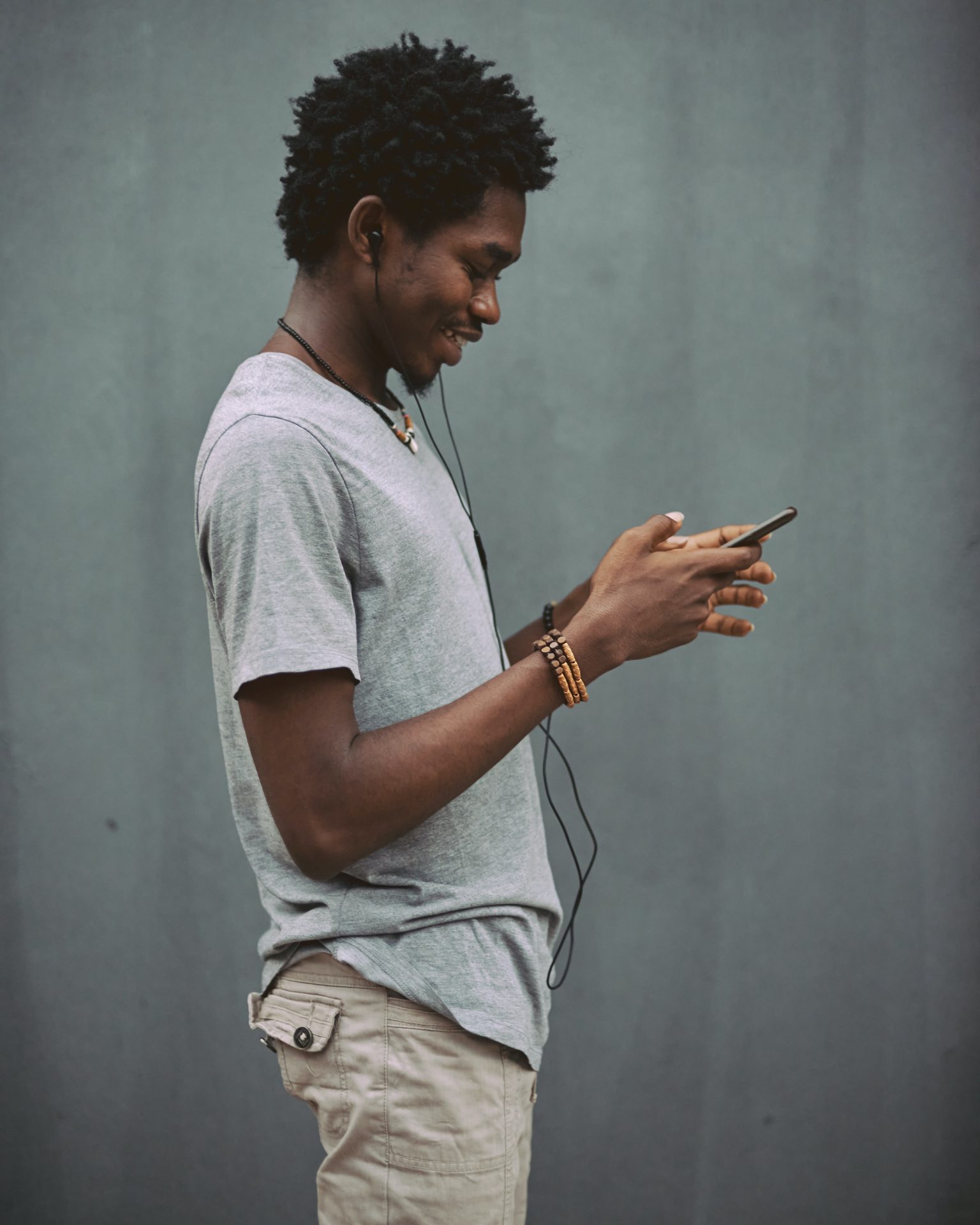 With the decline of printed media revenues, Publishers are looking for new revenue streams online and experimenting with subscription-based business models on top of advertising-based models. 50% of digital leaders indicated that subscriptions will be their main source of revenue*. However, the subscription model works more in favor of big Publishers, while small to medium Publishers struggle to convert their visitors to subscribers, potentially losing valuable revenues. Fewcents in partnership with Dailymotion's plug-and-play Player solution helps Publishers monetize the majority of casual or referred users.
*Source: Journalism, Media, and Technology Trends and Predictions 2020, published by the Reuters Institute for the Study of Journalism (RISJ)
More payments from every Pageview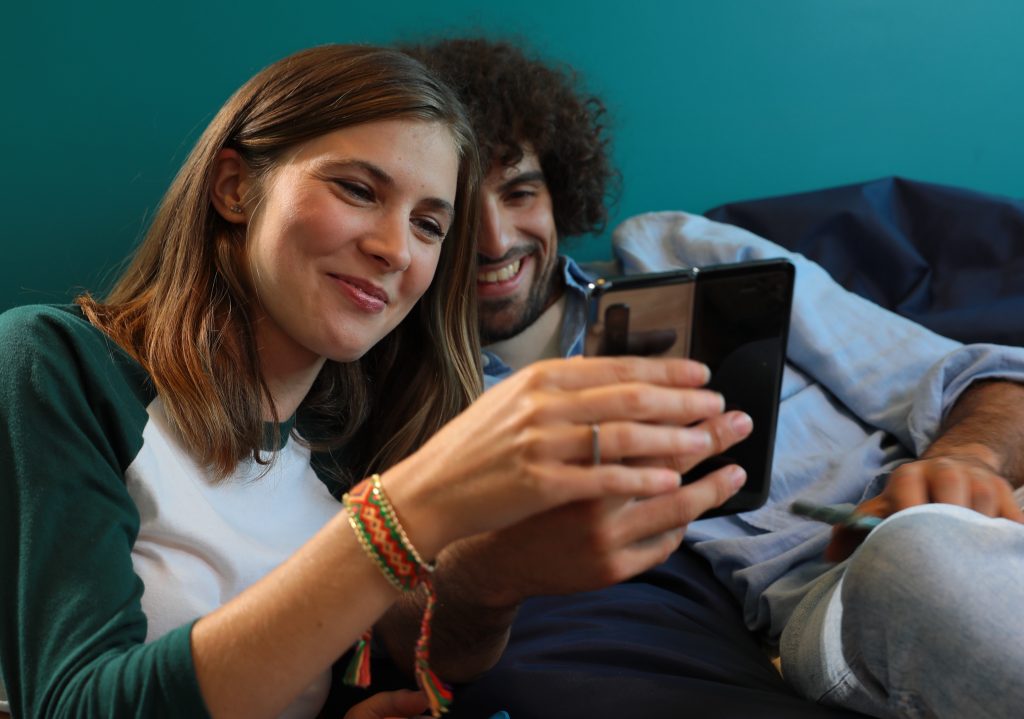 Fewcents
Fewcents is a fintech-for-media startup that noticed less than 2% of publishers' active users are willing to commit to a monthly subscription. Users might want to view a premium article or video, but not enough to convince them to sign up for a subscription. Fewcents helps publishers monetize this in-between space for users on the verge of conversion.
Fewcents makes it easy for Publishers to monetize articles, videos, and podcasts from a global audience in 50+ currencies. It seamlessly integrates with the Dailymotion video Player without affecting the watching experience. Fewcents gives Publishers a chance to focus on creating enriching and authentic stories instead of building a complex monetization technology product.
How it works?
Fewcents has two different plugin modes – Paywall and Tipjar, to monetize non-subscribers and infrequent visitors: Paywall and Tipjar.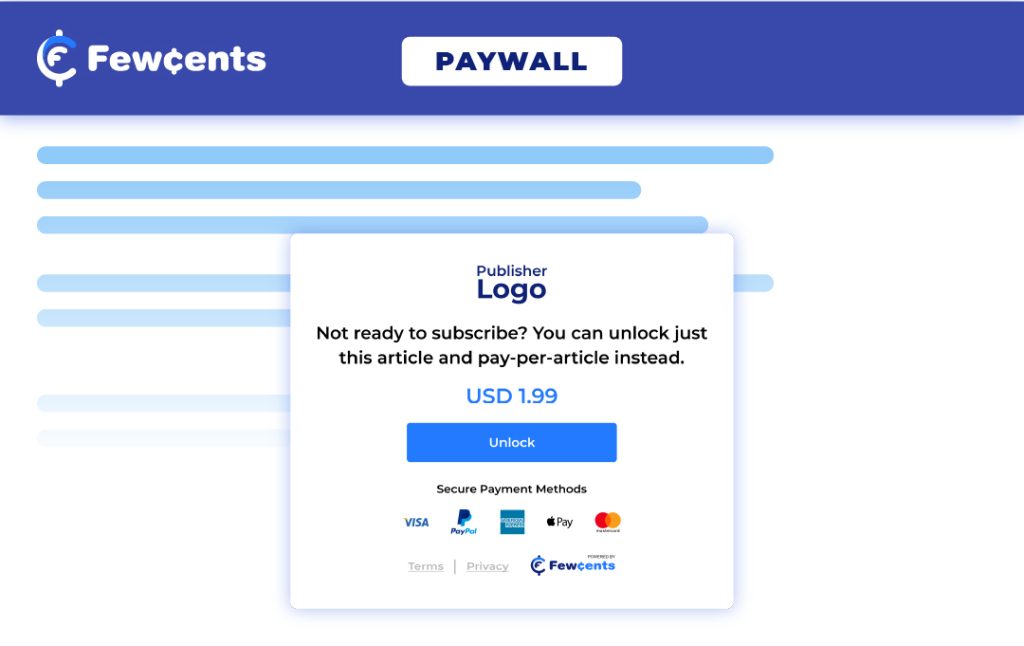 Paywall
Paywall is a plug-and-play solution that helps unbundle quality content, manage digital rights, and monetize non-subscribers. It can be easily embedded inside the Dailymotion Player to bridge the monetization gap between ads and subscriptions, enabling users to access premium content and pay-per-view.
A recurring subscription payment can serve as a decision point for the users, and cost of subscriber acquisition has drastically increased. Paywall helps build a subscription funnel and provides geographic visibility on relevant audiences, paywall on text, audio, video or file downloads, and analytics on first-party data. It can handle small payments in 50+ currencies and comes with payments' regulatory compliance.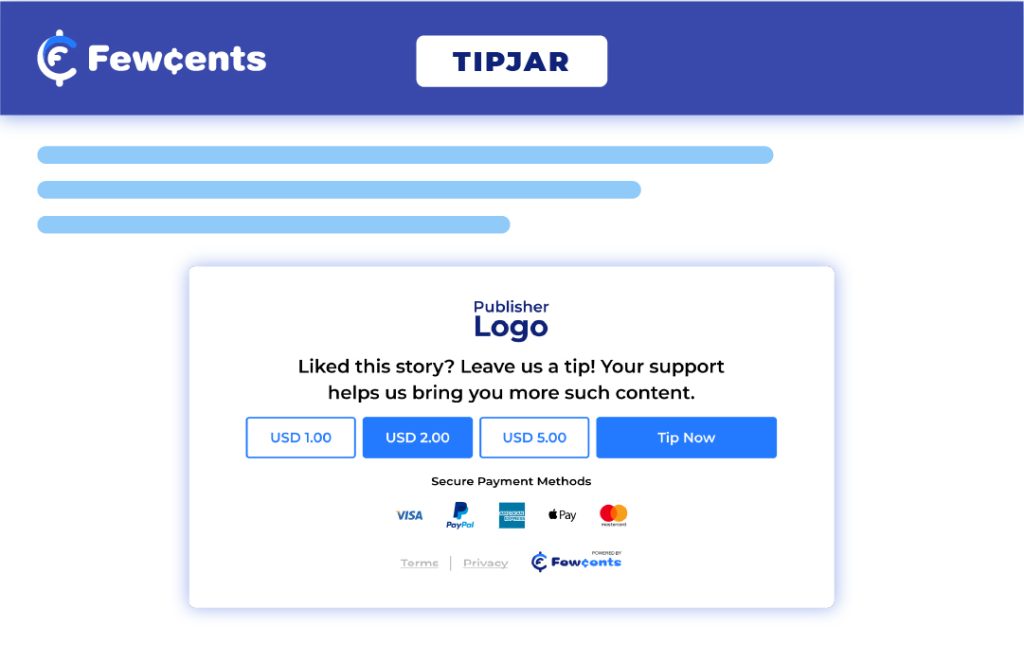 Tipjar
Tipjar is a plug-and-play solution that can be easily integrated into the Dailymotion Player to facilitate voluntary contributions from global audiences who want to show their appreciation for creators' work. Fewcents Tipjar enables Publishers to expand global income, identify valuable content, provide social recognition and attract quality creators.
Tipjar benefits Publishers that are relying on indirect revenues such as ads, affiliate marketing, sponsored content, events, or e-commerce and are starting to consider reader revenue. Fewcents Tipjar helps de-risk the reader revenue journey by enabling you to identify content that your audience values without any impact on the website traffic. For ads-led Publishers, Fewcents Tipjar helps generate incremental revenue without impacting page views or ad revenues. For community platforms that crowdsource content, Tipjar is a great way to drive social recognition for your creators.
Fewcents is a plug-and-play solution designed for non-technical teams
• Standard CMS plugins – WordPress, Quintype, and others 
• Works for text, audio, video, and file downloads 
• Pre-built integrations with  Dailymotion
• Auto-discovery and pricing defaults for new content 
Fewcents serves as a media wallet for buying global content
• Compliant with payments regulations
• Supports local currencies in 65 countries
• Local payment methods in 50+ currencies
Fewcents provides actionable insights to feed your subscriber funnel
• Understand who is willing to pay, how much, and for which content
• Pinpoint the right content-audience-price mix
• GDPR-compliance with Fewcents first-party data framework
Fewcents offers a robust command center for editorial teams
• Time-bound digital content rights
• Geofence audiences to avoid subscription cannibalization
• Set price defaults by geography and content category
• Configure multiple subdomains
• Google AMP ready
Fewcents delivers a seamless, intuitive experience for your global audiences
• Single sign-on with your identity management system
• One Fewcents Account across the entire Fewcents Content Network
• One-click checkout for small payments
Start monetizing casual audiences
Leading Publishers such as PMC, Bloomberg Quint, Post & Courier, and Sinar are already growing their revenues with Fewcents. Dailysocial, Indonesia's #1 news portal for startup and technology innovation, achieved 10 times revenue per Mille (RPM) and built a strong subscription funnel. Rama Mamuaya, CEO at DailySocial, said: "Fewcents helped contribute to our subscription growth. More than 8% of our existing subscribers started using Fewcents first before signing up for our subscription." Start your own success story with Fewcents on the Dailymotion Player and get incremental revenues from casual audiences.
Learn more about our offers